Lowongan Kerja Posisi Business Development (for GetPlus) di PT Merah Cipta Media
DESKRIPSI LOWONGAN KERJA
Job description & requirements

Job Requirement : 
1.Bachelor's or Masters or an equivalent degree
2.Experienced working in Key Account B2B for at least 1 to 3 years on relevant field, specific FMCG or Financial company would be beneficial.
3.Having an in-depth knowledge of retail , CPG or/and B2B on the lending businesses/products and value proposition 
4.Passionate about networking and building relationships. Having wide range of network in all type of market channels, specific in FMCG, Financial or E-commerce 
5.Interested in CRM Solution, Digital, and Marketing Technology
6.Self-motivated and able to meet tight project deadlines for accounts
7.Strong project management skill to manage complex projects; also can manage and prioritize multiple internal and external stakeholders
8.Excellent presentation and communication skills
9.Strong analytical thinking and data analytics ability
********* adapt to fast changing culture, also target and data oriented.
Job Description : 
1.Defining short and medium term plan to reach objectives within his/her domain. Putting into operation of the plan via short and medium term priorities for year N and N+1
2.Possess a strong network across different verticals/industries to tap into for new sales opportunities
3.Analysis the metrics and insights, identify users' problems, and translate the insights into actionable and quantifiable actions to grow the business
4.Identify market opportunities and develop action plan strategies to grow Go-To-Market products acceptance on various B2B customer
5.Structuring of commercial monitoring of his market by gathering of information on the competition, market practice and trending business model
6.Become a knowledgeable on end to end CRM Solution for our business products, processes and operations, to consult for customers
7.Use out-of-the-box thinking to develop and implement solutions to unique challenges
8.Involved in all pre-sales activities, sales pitches/presentations, and tasks related to a client
9.Negotiate and finalize on terms for all commercial agreements
******** and support other segments/ other markets within the business
Skills
Business Development & Partnerships
Business Development
Sales & Marketing
Culture


We are immensely passionate to help Indonesia's creative and technology


industry to grow rapidly. We focus on marketing, branding,
entrepreneurship and Internet­­—and we are bringing all of these key
elements together to create a strong digital and technology environment
in Indonesia.

–
Informasi Tambahan Lowongan Kerja
Tingkat Pekerjaan : Tidak Terspesifikasi
Kualifikasi : Tidak terspesifikasi
Pengalaman Kerja :
Jenis Pekerjaan : Penuh Waktu
Spesialisasi Pekerjaan : Penjualan / Pemasaran, Pemasaran/Pengembangan Bisnis / 503, 139
Informasi perusahaan Pemberi Kerja, PT Merah Cipta Media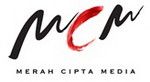 PT. Merah Cipta Media Group (MCM Group) is a holding company of Alpha Merah Kreasi (SAC Indonesia) and Merah Putih Incubator (Beritagar.id, Kincir.com, Daily Social, Infokost.net and Kurio). We are digital media and advertising company subsidiaries of Djarum Group. We are established as a company offering integrated and comprehensive communications services.If you thought that you are one of the passionate person who has interest to grow with us in our troops. We are looking for a highly talented and motivated individual and a self-driven professional.
Informasi Tambahan Perusahaan PT Merah Cipta Media
Ukuran Perusahaan : 501 – 1000 pekerja
Waktu Proses Lamaran : 28 hari
Industri : Periklanan/Marketing/Promosi/Hubungan Masyarakat
Tunjangan dan Lain-lain : Asuransi Gigi, Asuransi kesehatan, Penglihatan, Waktu regular, Senin – Jumat, Kasual (contoh: Kaos), Meal Voucher / Lunch Box
Lokasi : Jakarta Raya