Lowongan Kerja Posisi Guest Experience Attendant di PT Menara Permata Properti (Citadines Kuta Beach Bali)
DESKRIPSI LOWONGAN KERJA
Founded in 2010, we're an independently owned and operated lifestyle brand with 12 hotels & 14 restaurants across Hong Kong, Australia, and Indonesia. Over the years we've grown exponentially, both in size and confidence. But our attitude towards our guests and our passion for what Ovolo stands for remains as strong as ever. We've never been afraid to be ourselves, to zig when the others zag, to be creative and spontaneous, and to stand out from the crowd. It's what we're famous for. It's what we love.
Our mission is to share happiness. With bright eyes and even brighter minds, we create the kind of good vibrations that carry far and wide. Across continents and overseas. Throughout hotel lobbies, and beyond. It's everywhere you look. Places filled with a special kind of sparkle that keeps people coming back for more.
And want to know what makes Ovolo more special, more unique, and more original than all the rest? Our people. Just the way they are. At Ovolo, we want you to be yourself. It's what keeps us from swimming in the 'sea of sameness. That's why here we've ditched the tired old 'corporate scripts' and empowered our people to speak from the heart. Characters and mavericks, come one, come all. We're after you with all your you-ness.
About the role
As a Guest Experience Attendant, you will be responsible to deliver amazing customer service to the guest. You should communicate effectively with the guest and enhance their overall stay by offering our activities and experiences offers. From floating breakfast, surf lessons, to island tours and diving trips, you will be our main point of contact to arrange everything FUN!
What you'll get…
Well, there's the chance to shine in a brilliant team environment in the coolest new hotel brand in Australia, Hong Kong and now Indonesia –bring your personality and sense of fun to work and the most amazing team to work with.
Whether it's career opportunities, job enrichment or a supportive work environment, if you are ready for this challenge, then we are ready for you
Receive Hotel benefits in rooms and our fabulous F&B outlets
Stay Fit and Fabulous; be involved in our Wellbeing Programmes
Develop relationships and make a difference to other people's lives through our Community Programme
Autonomous role with oodles of creative license & chance to showcase your entrepreneurial talent
At Ovolo Hotels we move fast, have fun, and redefine what a lifestyle hotel can be. Our fresh ideas are taking the world of hospitality by storm and redefining what a lifestyle hotel can be as we expand across Hong Kong, Australia and beyond. Something special is going on here – this is your opportunity to be part of it from the very beginning…
The Shiny Happy Person
Act as the point of reference for guests who need assistance or information and attend to their wishes and requirements
Understand guest needs and provide them with personalized solutions by suggesting activities and facilities provided by the hotel
Actively look for activities and excursion sales, promote
Acquire extensive knowledge of the premises and the nearby venues and businesses to make the most suitable recommendations
Work closely with third party companies, get latest offers and select ones that will be interesting for Mamaka's guest
Arrange events, excursions, transportation etc. upon request from hotel residents
Respond to complaints and find the appropriate solution
Record all necessary data and information in the designated registers everyday.
This position is applicable for Indonesia Citizen.
We are building a family to be able to work together as a team and be the best of the best, to rock Kuta's world.- APPLY NOW

Check out ***************  today with what drives you and why you are a shiny happy person.

–
Informasi Tambahan Lowongan Kerja
Tingkat Pekerjaan : Tidak Terspesifikasi
Kualifikasi : Tidak terspesifikasi
Pengalaman Kerja :
Jenis Pekerjaan :
Spesialisasi Pekerjaan : Layanan Kesehatan, Praktisi/Asisten Medis / 513, 111
Informasi perusahaan Pemberi Kerja, PT Menara Permata Properti (Citadines Kuta Beach Bali)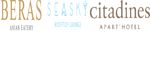 Citadines Kuta Beach Bali is conveniently located on the shores of Bali's famed Kuta beach. It is walking distance from major shopping, dining and entertainment outlets. Its strategic location provides you easy access to Beachwalk Mall – an open air shopping complex with over 200 luxurious retail outlets. The serviced residence is also walking distance to the most famous Hard Rock Café and a short drive to most happening beach club, Potato Head Beach Club.Each of the 194-units residences, ranging from studios with some connecting units and two-bedroom apartments provides a comfortable and homely environment. It features modern amenities such as a home entertainment system with LED television with cable channels and complimentary in-room wireless internet access. The apartments are also designed to reflect a distinct Balinese touch, with fabrics influenced by traditional Indonesian Ikat designs.At Citadines, you have the freedom to live the life you want by choosing from a range of services and amenities that best complements your lifestyle.Guest areas are designed for your pure enjoyment and relaxation. A sparkling infinity pool with direct view of the breathtaking Kuta Beach invites you to cool off while indulging in a refreshing cocktail. Slow down to a leisurely pace and fall into a comfortable chair in our private lounge, the perfect spot for enjoying your favourite book amidst quiet surroundings.
Informasi Tambahan Perusahaan PT Menara Permata Properti (Citadines Kuta Beach Bali)
Ukuran Perusahaan : 201 – 500 pekerja
Waktu Proses Lamaran :
Industri : Hotel/Pariwisata
Tunjangan dan Lain-lain : Tip, Asuransi kesehatan, Waktu regular, Senin – Jumat, Bisnis (contoh: Kemeja)
Lokasi : Badung