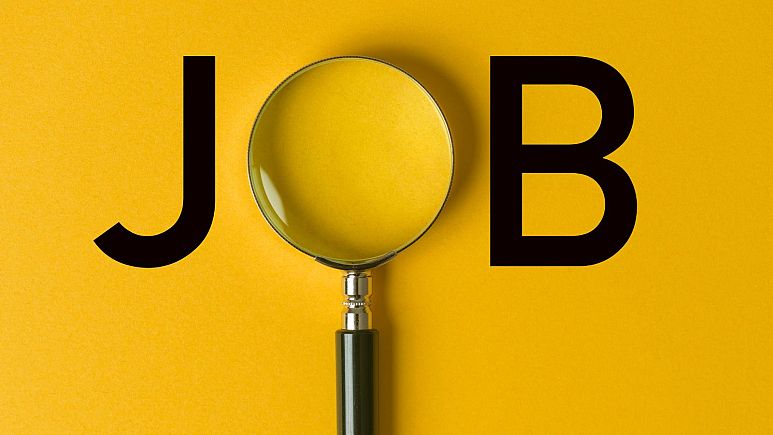 Lowongan Kerja Posisi Head of Business Operations di PT Polinasi Iddea Investama
DESKRIPSI LOWONGAN KERJA
Job description & requirements

Job Description :
Own the full spectrum of business and operation goal of the organization
Translate strategy into actionable goals for performance and growth
Collaborate with the Department Head, in setting and driving the organization goal and strategy
Implement organization-wide goal setting, performance management, and periodically (annually and quarterly) operating planning
Oversee organization's operations and employee productivity, building a highly inclusive culture ensuring team members thrive and organizational outcomes are met
Develop and implement policies and procedures to ensure that core operational functions achieve their business objectives
Develop and control operational budgets to promote profitability and ensure the company has all the resources required to meet its objectives within agreed financial parameters
Develop actionable business strategies and plans that ensure alignment with short-term and long-term objectives developed in tandem with the Department Head
Direct, oversee and lead three cross functional teams : the operations team, the business executive team, and the commercial team, to ensure execution of the overall organization strategy
Evaluate overall organization performance by gathering, analyzing and interpreting data and metrics
Act as the organization's main adviser on all issues relating to operational functions and keep abreast of latest developments to ensure that the organization maintains its competitive position
Requirements :
1) At least 8 years experience in b2b E-commerce or supply chain industry, working on business or operations leadership position, preferably at the senior managerial level and from multinational company
2) Strong analytical thinking and problem solving skills using various improvement tools and methods
3) Solid leadership skills, with steadfast resolve and personal integrity
4) Understanding of advanced business planning and pharmaceutical distribution regulatory issues
5) Good understanding of supply and demand planning
6) Good attention to detail and routine activities
7) Able to generate creative solutions towards operation issues and empower relevant teams to execute the solutions properly
8) Able to handle communications within the community and in a mass conflict situation
9) Proficient in English (verbal and written)
10) Having a pharmaceutical distribution background would be a plus 
Skills
Operations
Operations Management
Business Operations
Logistics
Culture


Halodoc is a secure health-tech platform with a mission to simplifying access to healthcare by connecting millions of patients with licensed doctors, insurance, labs, and pharmacies in one simple mobile application. Halodoc's innovative technology, nimble services, and patient focus enable a host of solutions including 24/7 doctor tele consultation via chat, voice or video; medicine purchase & delivery; lab services at home; and strong customer support.  

Halodoc is the 2018 Forbes Indonesia Choice Award winner and Galen Growth's 2018 Most Innovative HealthTech Startup in Asia, a testimony to a team of compassionate, innovative, trustworthy and agile people who take ownership of their work in building the most trusted digital healthcare company. 

Vision:

To be the most trusted digital healthcare companion.

Mission:

Simplifying access to healthcare.

Our Core Values:

•Be Compassionate

•Be Innovative

•Be Trustworthy

•Be Agile

•Be a Team player

•Take Ownership

Benefits and perks of working with us include:

Compensation: Competitive salaries
Lifestyle: Casual dress code, Flexible hours
Progression: Professional development
Welfare: Health insurance


About the company
Halodoc ID is a secure health-tech platform with a mission to simplifying access to healthcare by connecting millions of patients with licensed doctors, insurance, labs, and pharmacies in one simple mobile application.-
Informasi Tambahan Lowongan Kerja
Tingkat Pekerjaan : Tidak Terspesifikasi
Kualifikasi : Tidak terspesifikasi
Pengalaman Kerja :
Jenis Pekerjaan : Penuh Waktu
Spesialisasi Pekerjaan : Sumber Daya Manusia/Personalia, Top Management / Manajemen Tingkat Atas / 502, 148
Informasi perusahaan Pemberi Kerja, PT Polinasi Iddea Investama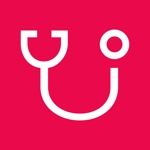 Our Mission: Simplifying Healthcare!Reinvent the way you take care of you and your family's health needs with Halodoc!Halodoc is the mobile application you need that provides online healthcare. By using technological advances, Halodoc offers telemedicine for you to be able to contact your doctor through video calls, voice calls, and chat with them after. Halodoc connects you to thousands of board-certified Indonesian general physicians and specialists.Not only can you consult with doctors, but you will be able to order laboratory tests to your home. To complete the ecosystem, Halodoc connected to more than 1000 wellness retail shops also provides Healthcare delivery service through ApotikAntar to your doorstep in a fast, safe, and convenient manner!Halodoc, Your Healthcare Companion.
Informasi Tambahan Perusahaan PT Polinasi Iddea Investama
Ukuran Perusahaan : 501 – 1000 pekerja
Waktu Proses Lamaran : 29 hari
Industri : Kesehatan/Medis
Tunjangan dan Lain-lain : Asuransi Gigi, Tip, Asuransi kesehatan, Parkir, Penglihatan, Waktu regular, Senin – Jumat, T-Shirt, Polo-Shirt, Jeans, Sneakers
Lokasi : Jakarta Raya