Lowongan Kerja Posisi Senior Manager, Retailer Vertical (Account Development) di PT The Nielsen Company Indonesia
DESKRIPSI LOWONGAN KERJA
Job Description

ABOUT THIS JOB
NielsenIQ Retailer Vertical (RV) simplify and streamline collaboration between retailers and suppliers by providing a joint set of tools through a shared platform. Now, you can access diverse data sources, visualizations and analytical tools that help you differentiate your brand while keeping your retailer's perspective top of mind. With you and your retailers using the same tools, you'll be able to deliver mutual growth with speed, accuracy and consistency.
Maintain a client service orientation by managing day-to-day administration of client service and coordinating on analysis and reporting of assigned research projects.
RESPONSIBILITIES
Business Development
Identify areas of business opportunity and growth for the business unit
Maintain and further foster relationships with current/future clients
Build the company's positive image through active participation in professional associations and industry conferences / seminars
Contribute to new business initiatives and participate in the development and launch of new services
Financial Management
Achieve revenue, profitability, quality, speed of delivery and productivity targets as well as other related business development objectives as assigned
Monitor the actual financial performance against budget / forecast and ensure the implementation of appropriate actions that will led to the achievement of the financial targets
Ensure proper pricing and contracts are completed and approved according to company & policies and guidelines
Manage the cost of jobs within present budget restrictions
Client Servicing
Implement plans that will contribute to maximum client satisfaction and ensure continuous profitable and business growth
Ensure client service standards are implemented and enhanced as client expectations continue to evolve and change in the marketplace
Oversee the management and conduct of assigned research projects including preparation, approval and delivery of proposals, reports and presentations
Foster relationships at all levels and functions of the client organization to identify opportunities for incremental product / solution sales
Ensure adherence to the company policies on business conduct / ethics when servicing clients are being observed by the entire division
Qualifications

A LITTLE BIT ABOUT YOU
Curiosity drives your interest in what moves the market. A proven commercial leader, who can build and execute sales strategy and plan, and be accountable to sales operations, such as forecast and pipeline management. A team player, who has the ability to collaborate with peers, and contribute to the management team of NielsenIQ.
At least 5 years of working experience in FMCG/Retailer/ Research-related industry (having solid agency experience is preferred)
Expert knowledge of statistics and multivariate analysis
Expert knowledge of research techniques and methodologies
University graduate, preferably in Marketing / Business Management or equivalent
Passionate about client development, new ideas and creativity
Excellent analytical skill and eye for future trends
Detail-oriented team player with good problem-solving and project management
Strong oral and written communication skills.
Ability to multitask and work under pressure (tight timeline).
Additional Information


About NIQ

NIQ, the world's leading consumer intelligence company, reveals new pathways to growth for retailers and consumer goods manufacturers. With operations in more than 100 countries, NIQ delivers the most complete and clear understanding of consumer buying behavior through an advanced business intelligence platform with integrated predictive analytics. NIQ delivers the Full View. 

NIQ was founded in 1923 and is an Advent International portfolio company. For more information, visit ******* 

Want to keep up with our latest updates? Follow us on: LinkedIn | Instagram | Twitter | Facebook

Our commitment to Diversity, Equity, and Inclusion

NIQ is committed to reflecting the diversity of the clients, communities, and markets we measure within our own workforce. We exist to count everyone and are on a mission to systematically embed inclusion and diversity into all aspects of our workforce, measurement, and products. We enthusiastically invite candidates who share that mission to join us.

We are proud to be an Equal Opportunity/Affirmative Action-Employer, making decisions without regard to race, color, religion, gender, gender identity or expression, sexual orientation, national origin, genetics, disability status, age, marital status, protected veteran status or any other protected class. Our global non-discrimination policy covers these protected classes in every market in which we do business worldwide.

Learn more about how we are driving diversity and inclusion in everything we do by visiting the NielsenIQ News Center: ***************

NIQ or any of our subsidiaries will never ask you for money at any point of the recruitment or onboarding process.

–

Tahukah kamu, bahwa berdasarkan data Badan Pusat Statistik (BPS), jumlah angkatan kerja pada Agustus 2021 sebanyak 140,15 juta orang, naik 1,93 juta orang dibanding Agustus 2020. Nah kemudian, anda baru saja lulus sekolah atau kuliah, fresh graduate dan hendak mencari kerja untuk pertama kali dalam hidup anda? Ok, tarik nafas pelan, lalu hembuskan. Berikut beberapa tips yang bisa anda persiapkan ketika hendak melamar suatu pekerjaan untuk pertama kalinya.

Banyak sekali tahapan dalam mencari kerja, yang akan sedikit menguras waktu, tenaga, dan pikiran anda. Diantaranya anda melakukan pencarian lowongan, mengirimkan lamaran, menyiapkan diri menghadapi interview, dan menghadiri interview. Dan jangan lupa, menunggu kepastian, pengumuman apakah diterima atau tidak.

Nah, perlu kamu tahu, berdasarkan data BPS, terdapat informasi bahwa per tanggal 09/11/2021, pada bulan Agustus 2021: Tingkat Pengangguran Terbuka (TPT) sebesar 6,49 persen. Berikut data BPS yang bisa kita amati:
Jumlah angkatan kerja pada Agustus 2021 sebanyak 140,15 juta orang, naik 1,93 juta orang dibanding Agustus 2020. Tingkat Partisipasi Angkatan Kerja (TPAK) naik sebesar 0,03 persen poin.

Penduduk yang bekerja sebanyak 131,05 juta orang, naik sebanyak 2,60 juta orang dari Agustus 2020. Lapangan pekerjaan yang mengalami peningkatan persentase terbesar adalah Sektor Industri Pengolahan (0,65 persen poin). Sementara lapangan pekerjaan yang mengalami penurunan terbesar yaitu Sektor Pertanian, Kehutanan, dan Perikanan (1,43 persen poin).

Sebanyak 77,91 juta orang (59,45 persen) bekerja pada kegiatan informal, turun 1,02 persen poin dibanding Agustus 2020.

Persentase pekerja paruh waktu naik sebesar 1,03 persen poin, sementara persentase setengah pengangguran turun 1,48 persen poin dibandingkan Agustus 2020.

Jumlah pekerja komuter pada Agustus 2021 sebanyak 7,34 juta orang, naik sebesar 330 ribu orang dibanding Agustus 2020.

Tingkat Pengangguran Terbuka (TPT) Agustus 2021 sebesar 6,49 persen, turun 0,58 persen poin dibandingkan dengan Agustus 2020.

Terdapat 21,32 juta orang (10,32 persen penduduk usia kerja) yang terdampak COVID-19. Terdiri dari pengangguran karena COVID-19 (1,82 juta orang), Bukan Angkatan Kerja (BAK) karena COVID-19 (700 ribu orang), sementara tidak bekerja karena COVID-19 (1,39 juta orang), dan penduduk bekerja yang mengalami pengurangan jam kerja karena COVID-19 (17,41 juta orang).
Susah mencari kerja? Kita harus meng-analisis, kira-kira kenapa hal tersebut bisa terjadi.
Dengan angka angkatan kerja yang cukup besar di atas, jumlah persaingan mendapatkan pekerjaan ditambah lagi kondisi yang tak pasti akibat pandemi membuat pencarian kerja menjadi lebih sulit.
Informasi Tambahan Lowongan Kerja
Tingkat Pekerjaan : Tidak Terspesifikasi
Kualifikasi : Tidak terspesifikasi
Pengalaman Kerja :
Jenis Pekerjaan : Penuh Waktu
Spesialisasi Pekerjaan : Penjualan / Pemasaran, Pemasaran/Pengembangan Bisnis / 503, 139
Informasi perusahaan Pemberi Kerja, PT The Nielsen Company Indonesia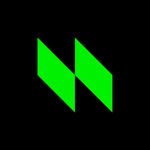 NielsenIQ is the industry leader in global measurement and data analytics, and the most trusted source for retail and consumer intelligence.
We deliver the complete truth to retailers, manufacturers, and our partners through our comprehensive data sets and powerful insights. We enable businesses to make critical decisions confidently, accelerating growth and optimizing performance.
Our 30,000 employees — based in over 100 countries — are talented, passionate, and unwavering in their commitment to helping clients achieve success.
Informasi Tambahan Perusahaan PT The Nielsen Company Indonesia
Ukuran Perusahaan : 1001 – 2000 pekerja
Waktu Proses Lamaran :
Industri : Konsultasi (Bisnis & Manajemen)
Tunjangan dan Lain-lain : Asuransi kesehatan, Waktu regular, Senin – Jumat, Bisnis (contoh: Kemeja)
Lokasi : Jakarta Raya